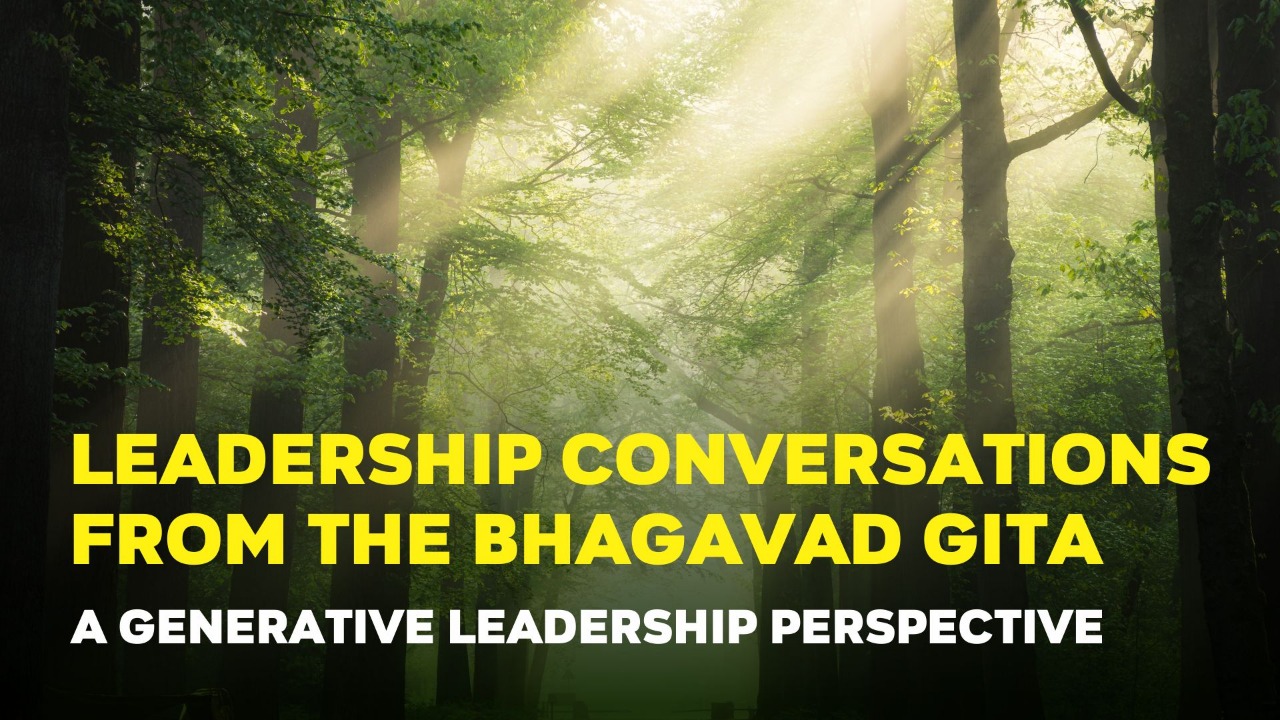 An Introduction to The Bhagavad Gita
A spiritual text is perhaps the last place one would seek for leadership advice. However, the Bhagavad Gita is one of the earliest examples of a leadership text we can find.
The Bhagavad Gita of comprises about 700 verses and is a part of the ancient Indian classic, The Mahabharata. While The Mahabharata centers on the power struggle between two groups of royal cousins and their battle in Kurukshetra in North India.
The Bhagavad Gita presents the counsel of Krishna to Arjuna in the battlefield.The Bhagavad Gita has largely been studied in the contexts of philosophy, theology and literature. However, if we look closely, the wisdom of the Bhagavad Gita contains numerous leadership conversations, which are relevant to personal and organizational leadership practices.
One reason the Bhagavad Gita is such a powerful text is because it is an action text, and the focus is all on practice. The other reason, as importantly, is if you pick up this text at different points of time in your leadership and life, it will reveal itself to you in different ways.
---

Why should you attend?
To get a powerful Generative Leadership perspective to the Bhagavad Gita. These sessions will enable you to become aware of what truly matters to you, and awaken you to your inherent power of creation.

The context of these sessions will be your life and your leadership, and not religion at all.

Each webinar will be bite-sized and we will discuss one leadership conversation from the Bhagavad Gita each time. You will observe from the

conversations

that these will be simple, and yet not trivial, seemingly obvious, and yet blind to many.

At the end of the webinar, we will convert the leadership lesson into a doable practice so that you can get into action, rather than let this be some session to gain just more knowledge.

These sessions are the recorded ones, Sameer Dua conducts Live sessions on every Thursday, if you want to be part of these Live sessions, please register yourself on- https://bit.ly/2wFwidX